The role of a Leader is crucial when the organization goes through any change or takes up any new initiative. Leading a Digital Transformation initiative comes with a whole new set of challenges and leadership challenges.
Imagine this scenario. Your organization plans to shift all the business processes to the new platform. Everyone is new to the platform and has no clue about using it. Some employees even show resistance to adopting this digital transformation.
Have you ever faced such a situation in your organization?
Digital transformation involves significant organizational changes at the people and process levels. In the case of the employees, you need to equip them with the right skillset and make them adaptable to the changes. Also, organizational processes need a rework and realignment towards the company goals.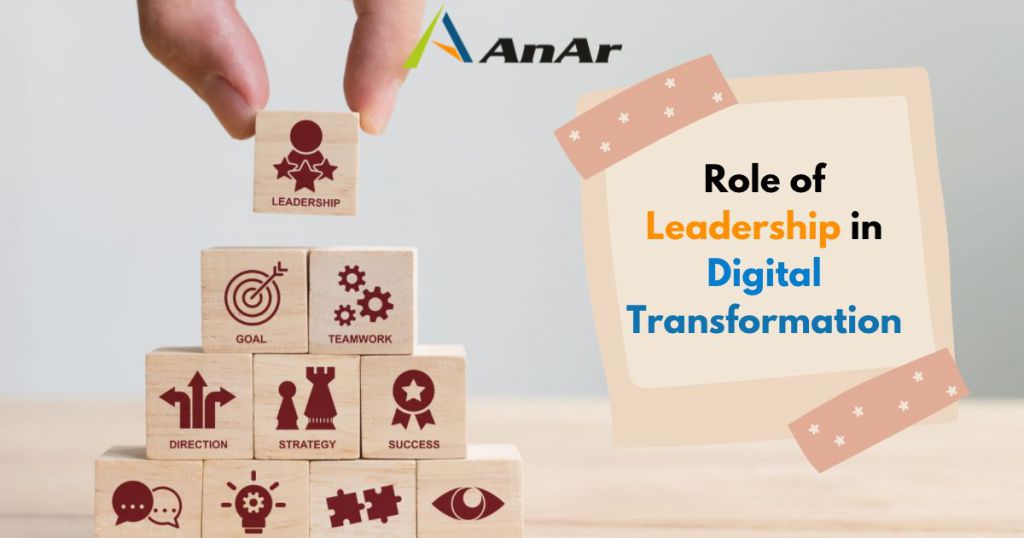 How to start leading digital transformation in an organizational setup and sustain it?
Leaders play a crucial role in steering an organization towards digital transformation. They act as an intermediary between the employees and the management, create new goals, delegate responsibilities, and tackle the challenges.
In this blog, let's decode the challenges leaders face while leading a digital transformation initiative and how they can handle these effectively.
What Challenges Do Leaders Face During a Digital Transformation?
During a digital transformation, leaders usually face challenges in the form of employee resistance, lack of expertise, limited budget, and more.
Let's understand these challenges in detail:
Employee Resistance
Employees are used to doing a task in a particular manner. Digital transformation requires them to upskill and be well-versed digitally. Not every employee will be ready to undergo the change or a rigorous training program. In this case, it becomes challenging for leaders to motivate the employees and push them to adopt new processes and digital technologies.
Lack of Expertise
The second challenge involves the leaders themselves not having the right expertise to lead a team through the transition. Either they lack the requisite communication or the leadership skills to motivate the team. Or, they do not want to let go of the old practices and come out of their comfort zone.
Limited Budget
It's your responsibility as a leader to make the best use of the resources and achieve the digital transformation aim. At times, leaders have to find a way to manage the digital transformation despite minimum budget allocation. You may also require multiple rounds of financial requirements.
In the next section, let's understand how organizations can be well-versed in leading digital transformation despite the challenges mentioned above.
Leading Digital Transformation: Role of a Leader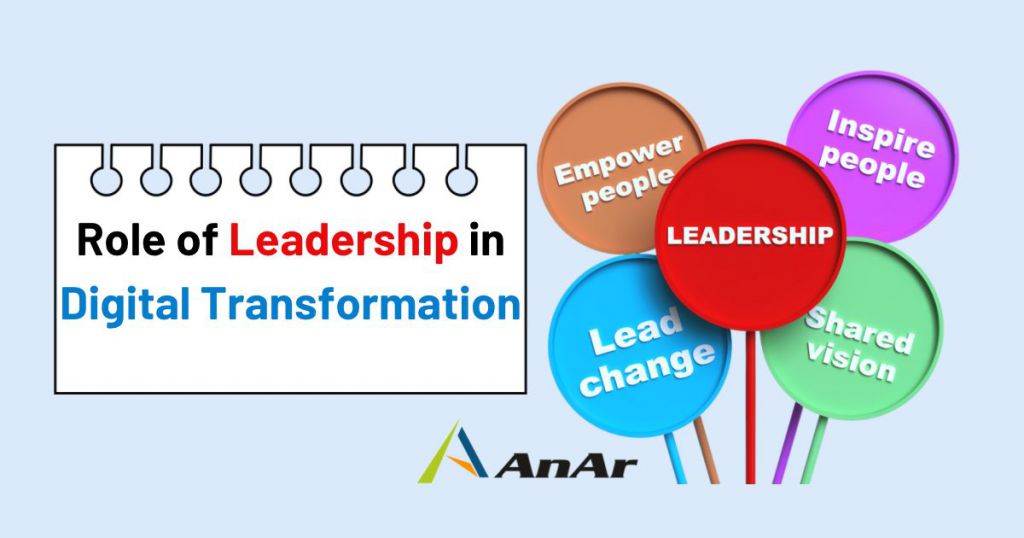 A leader is someone whom everyone looks up to at the time of a transition or a change. As a leader, you must lead from the front, communicate with your subordinates about the change, identify training needs, and track the outcome of changes.
Let's understand in detail what it means to lead digital transformation as a leader of an organization.
Be the Change
As a leader, you must lead from the front and practice what you preach. If you want employees to adopt the digital transformation, you need to lead the change. For example, imagine your organization is planning to shift to the cloud. Before asking your employees to use digital tools, you need to be well-versed in the same.
Take some time to learn the collaboration, communication, and project management tools. Understand how these tools enhance organizational productivity. In this way, you can inspire your subordinates to make a digital transition.
Better Communicate the Transition
Leaders should be good communicators. As a leader, you should be able to communicate the digital transformation in a crisp, clear, and understandable fashion to your employees. When you are leading the digital transformation, ensure that you project the benefits of the transition. Unless employees see a clear advantage in learning digital skills, they don't get the motivation to take the next step.
Reorganize the Employee Roles
The reorganization of employee roles is a major part of leading digital transformation. As a leader, you need to decode the changed work scenario. For instance, you need more human resources to drive the digital transformation. Some employees are good at coding; others are good at using collaboration tools. Similarly, some employees need less time to do a task. You need to delegate the right tasks to different employees based on their capabilities.
Identify Training Needs
Training is a crucial aspect of any transition. Digital transformation requires employees to upskill themselves. They need to use communication, collaboration, and project management tools effectively.
As a leader, you need to identify the type of training for each employee. Some learn visually, while others are better at practical learning scenarios. Based on the requirements, try to get in-house or external training help for your employees.
Get Other Leaders on Board
Are you a team player? What is the relationship that you share with other leaders in an organization? Are you working together with the other leaders in leading the digital transformation? If so, digital transformation in your organization will go on smoothly. Always keep other leaders informed about an organizational change. They can give you suggestions to carry forward the transition better. Also, the other leaders can motivate their team members in leading the digital transformation.
Track the Outcome of Changes
You have identified the digital transformation roadmap. Your employees are motivated. They enthusiastically attend the training sessions. Also, you have the full support of your co-leaders in facilitating change. What next? It's time to track the changes and see if the digital transformation is successful. Take feedback from your employees and understand their experience of using digital tools. You can facilitate a review of the digital tools in case of any employee concerns.
Final Thoughts
Overall, you have a massive responsibility on your shoulder for leading digital transformation. Initially, you are bound to face challenges like employee resistance, budgetary constraints, and lack of expertise. Role of a leader is to lead from the front. You learn about the new digital tools and encourage your employees to follow suit. With the right training and role allocation, employees will be well-versed in handling any transition efficiently.