Product Management process abets teams to unite for a purpose of "ultimate success" of product. Individually nothing can be achieved it is teamwork. Hiring people that can live the company's vision is difficult. We need leaders who take ownership of products, not just employees.
This journey is of acquiring new skills, finding new ways to eliminate the bugs. Experimentation is great but not at the cost of customers. They trust you and buy your 1st version of the product. People await new products and almost 21% of the inquirers purchase them.
Introducing new products is fascinating but the fact is that – out of all only negligible percentage of consumers are interested in the new product after a few weeks of launch. Know your customer well as 90% of customers look for innovative products that impact society.
Opportunities are unreal till you tap them with interesting and innovative products.
Why product management as a process is important?
It transforms an idea into an investable, commercially profitable product. The long term and short term goals for product development are crucial. Define the product cycle principally and strategically along with its lead time.
Expertise is selling the right product at the right time to the right people.
Statistics say that only 55% of product launch is on time. There is scope for product managers to perform better as only 20% of organizations believe the managers to have a drive for innovation.
Nearly 42% of startups die of not resolving a genuine problem of customers.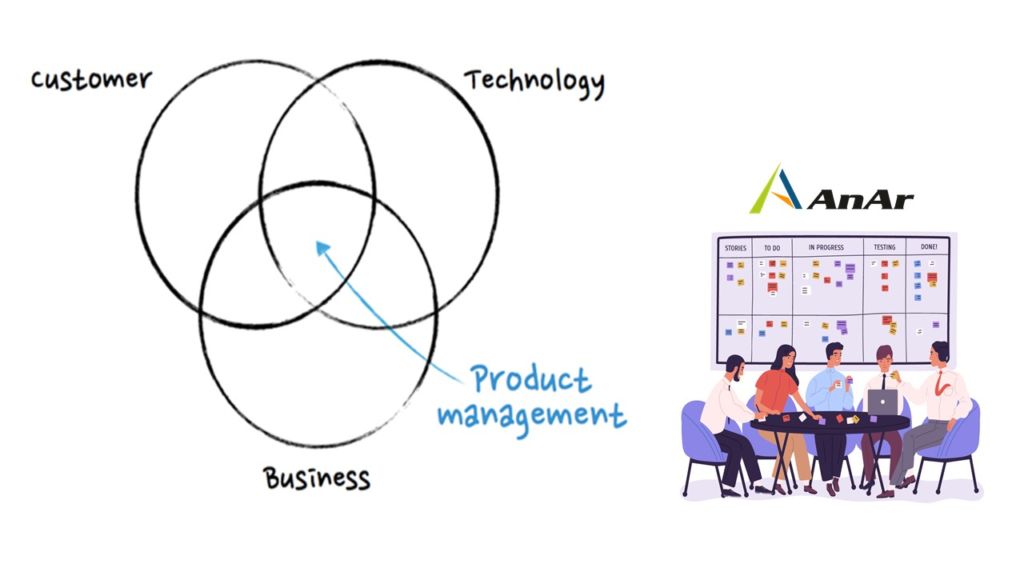 Defining Product Management Roles:
It encompasses the pre-product and post-product finalization activities, distribution of responsibilities, and authorities.
Analyze organizational factors
Conduct market research
Develop a roadmap to achieve business goals
Ideation for product strategy and vision
Risk Assessment and Capability Analysis
Chart marketing plans
Technologies involved and investments
Setting priorities
Capping experimental stage
Outcome driven innovation
Delivery phase
Documentation
Best Practices that you cannot ignore for effective Product Management:
Best practices for product management and product managers are interlinked.
Products thrive when the needs of teams and customers are identified along with the company's goals.
Manage surveys, feedbacks, and complaints to launch and improve the product. Use team management and communication tools for interaction with team and customers.
It needs to focus on innovation, development, delivery, and land to market phase. Old mentalities cannot solve new-age problems; help from technology lets you control the product management process.
It's inevitable that you follow best practices for defect free product management process. Harvard Business Review says 95% of 30,000 new products introduced fail every year. Causes of failure can be the design, approach, quality, packaging, pricing, finance, advisement, and many more. Let's focus on what can lead you to success.
Questions you should ask before selecting Best Practices for Product Management Process:
Why are you building this product?
Who is the target audience?
Is there a need for any new product?
What category does it fit in?
What is product differentiation?
Is it a revolutionary product?
Market entry and exit barriers?
Can your product survive the competition?
Competitors and estimated product life?
Do you have the expertise to build a product?
Are the existing tools and finances enough for product management?
Have you done sampling?
Are your prototypes worth introducing the product to the market?
Are you and your strategic partners ready for market?
How will you measure success?
What forces can influence decision making for the product?
Tools that ease Product Management:
Survey/ Questionnaires tools
Flowchart tools
Messaging and E-mail tools
Road mapping software
Tracking tools
Communication tools
Online meeting tools
Small steps for Product Management Process:
Innovate product design
Set the vision before you do product planning
Focus on individual or businesses depending on who are your buyers
Product investment ability in relation to the impact on investors
Take away for customers and involved team members
Prototype for better testing
Test product quality and keep product testing standards high
Life cycle of a product
Segregate pre-launch and post-launch responsibilities
Keep in mind the purpose of product launch and feature release
Product staging and techniques for growth
Align facts and probabilities
Do SWOT analysis
Convey the product mission to the team
Set timelines for milestones
Dashboards to contain KPIs
Analysis of tracking tools
Documentation and its access
Develop customer empathy
Polish communication skills
Know the capability gaps
Acquire technical and organizational skills
Basic knowledge of product marketing and promotional skills
Define ways for improvement and set expectations
Product and performance review meetings
Ongoing market analysis
Revisit the target audience for the product
Keep finding new verticals for the product
Product refinement
Consult industry experts
Obtain people management skills
Team building and ownership of the process
Develop listening abilities for problem solving
Cross-functional collaboration for innovation and problem solving
Design categorization for better decision making
Continuous value addition impacts the increase in revenue
Stick to the roadmap,
Remain alert to find what works today
Along with these some of the important additional steps involve the following:
Create a balance of customer satisfaction and business objectives
Be data-driven organization
Measurable criteria for success
Improve product usability for customer retention
Connect frequently with support and sales team
Solve complaints efficiently
Learn employee and customer relationship management
Planning and execution matters
Management methodologies used
Strong follow-up structure to limit distractions
Keep the requirement document updated
Share the reset priorities with the team
Add escalation policy and share with team
Introduce product backlog management in the process
Prepare a general guide for employees' approach towards product
Build guidelines to face customers
Develop and follow the product vision
Develop a product that is sellable and scalable
Unplug and re-energize
End of life for product generates the need to move on to next whether the product was a success or failure.
If you have product management processes in place, study that and modify if needed. Stay motivated to inspire your team to follow the Product Management Process. Shake off those preconceptions and keep introducing new products to the market.
Meet the rising pressure of competition and customer expectations by introducing transparency in communication with internal and external parties. Integrating the strategy to workflow is actual implementation of best practices in the Product Management Process.
Get Business Savvy.