BFSI (Banking, Financial Services & Insurance) sector globally has seen a transformation and has grown many folds in last decade. Companies in the BFSI sector are constantly increasing their investments in IT as part of their strategy to increase profits, improve time-to-market of new products and services, cope with regulatory changes and meet rising customer demands.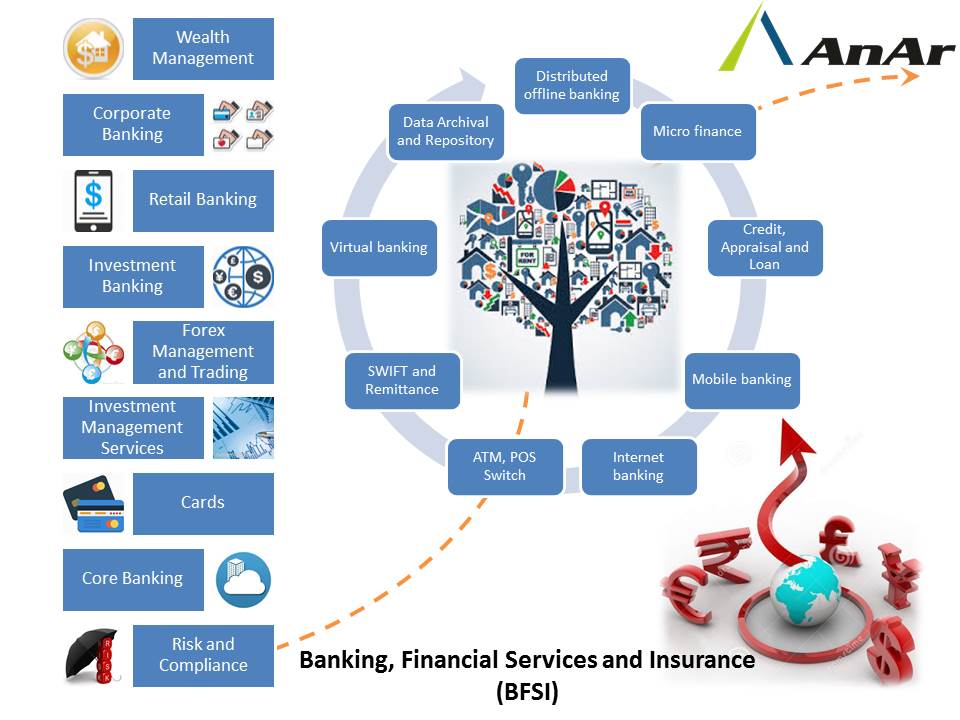 Organizations working in the BFSI segment need to handle a huge volume of data every day. These firms are required to store, analyze and update this data constantly, which involves huge risks and complexities. Moreover, it becomes difficult to handle and process the interdependency of different transactions in such a demanding environment. Thus, it is imperative for these organizations to incorporate the latest technology and solutions to streamline their processes. AnAr team has strong experience, domain knowledge, and a host of service offerings to serve the BFSI/Capital Markets segment.
Get in touch with us to know more about our expertise!