UI /UX Design and development
At AnAr, User Experience (UX) Development perform incorporates user experience (UX) design and development actions into every stage of the application development, ensuring that clients needs are most important to the whole development process. Our development teams work together with our design and customer insight teams to deliver business value to our customers. Together, teams sprint, iterate and create. Continually intertwined, we collaborate to ensure designs can be implemented and customer insight data informs the experience.Through our expert's designer, design and special services, the experience of the organizations helps to create a powerful user experience across both internal and external applications – helping them minimize the costsand meet their business goals.User interface design is the key factor that defines the success of a mobile app.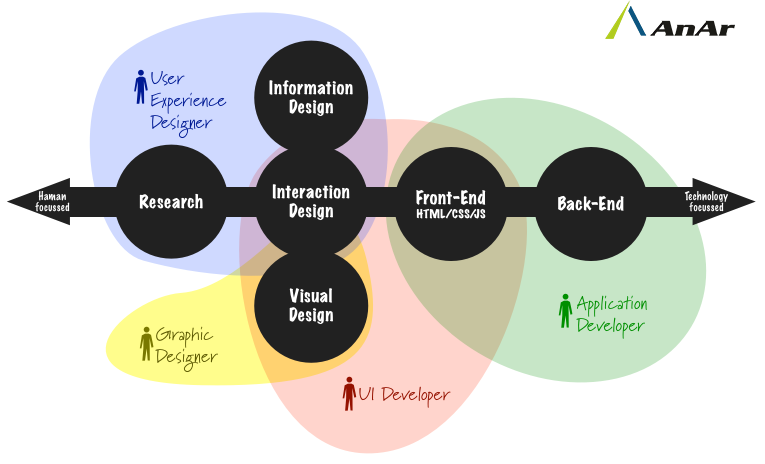 Our extensive experience in UI/UX enhancement has empowered us to assist organizations to re-engineer their existing applications to attain high usability and rich visual design. Our team of enthusiastic UI/UX analysts and designers have more than a decade of experience in UI/UX re-engineering services. We deliver customer-centric visually appealing software applications which are simple, flexible and easy to enhance and maintain. Consistent and compelling user experience across desktops, mobiles and tablets with refined user flows, interactive proof of concepts and vibrant UI/UX design and solutions have benefited our clients by increasing productivity, brand visibility and improved customer satisfaction at a low maintenance cost.
As we sprint and iterate, we bring designs to life. Since we implement the experience effectively – we can deliver business value quickly. EffectiveUI has a rich history of being at the forefront of user interface technologies. In the early days we were one of the top Flex shops in the world, and now we master newer technologies such as AngularJS, React and HTML5/CSS3.
Persuasive design, trust factors and emotional triggers significantly influence user behavior and user experience. Our UI/UX Design and Development Services start with detailed requirements gathering, understanding the business needs leading to user design conceptualization. We build advanced applications with rich UI/UX visual elements which are easy to use with simple screen navigations and reduced user clicks.
For more details contact us.