What is a Low-code development platform?
A low-code development platform – LCDP consists of rapid application development tools. It is an environment where software applications are built using Graphical User Interface – GUI; drag and drop instead of the traditional computer programming methods.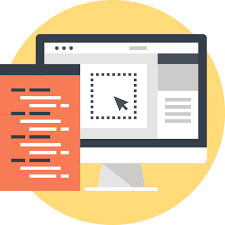 When to go for a Low-code development platform?
If you are looking for digital transformation, building mobile apps at a high pace, and want to deliver quality apps then certain, you should go for a Low-code development platform. Along with workplace innovation, unleash the problem-solving abilities of your team. If cost and highly qualified programmers is your concern then LCDP can be of great help.
Is the Low-code development platform reliable?
A prediction about the global market of Low-code development is that it is likely to reach 53 billion USD by year 2024. The market growth is clearly due to the increase in mobile app users across the globe.
Industries like Automotive, Banking, Financial Services, and Insurance, Government, Energy, IT, Education, Telecom, Manufacturing, Media, Healthcare, Logistics, Retail, Research, and eCommerce prefer Low-code development platform. They trust these LCD development tools to maintain sensitive data.
These sectors and SMEs are keen on growth currently, they will witness faster growth compared to organizations using traditional development methods.
Uniqueness and benefits of Low-code development platform
Faster development and release of apps
Get rid of complexities of development with drag and drop model
Adapt to newer styles of programming to create business-specific applications
In order to meet specifications, you can shift to traditional programming for selective features
Develop model-driven login to solve business problems with simplicity
Inexperienced developers can also create secured applications on Low-code development platform
Create a simple user interface that throws back data without much complicated processing
Reduced hiring costs, and team management expenses
Lower infrastructure costs and project management costs
Improves operational efficiency and streamline business processes
Interpret business data stored in raw form e.g.
Provide customized experience to customers
Adds to teams abilities to deliver in time and meet maximum requirements
Developers experience the freedom to experiment without losing much time and efforts
Divert the investments and development experts to projects with higher returns
LCDP works better towards visibility for management if you have your data on the cloud
Restrict the data access and manage permissions of critical data to ensure no data oversight
Workflow smoothens with due to step by step approach and inclusion of approvals at various stages in the app as required by the client
Unstructured activities can be coded using LCD tools
Brings consistency and clearly structured process that enhances the performance of department
The immediate benefit to organizations that have less manpower and need simpler systems
Threats to Low-code development platform:
Dependency on Low Code Development tools
Techniques used to combine the LCD and coding
LCD is a comparatively new method of developing software
Lack of visibility or misuse of permissions
Applications built using LCD can connect to multiple systems and data sources adding risks of security
Security audit of LCD tools is third party dependent
Low-Code Development Platform is confined with the capacity of LCD tools
Designing of apps especially using inexperienced developers is difficult hence requires the involvement of concerned departments for specs
Approach towards the business process if re-routed can add to complexities
Inbuilt reporting features of Low- Code Development Platforms do not suffice the needs of organizations
App integration requires extensive coding
Tracking return packages of the application can be challenging
Migrating systems will need support from LCDP to let us generate code in selected programming languages and even recompile applications
Futuristic benefits have a higher dependency on the planning committee
Application accuracy depends on proper execution and interpretation of customer requirements using LCD
Scalability if not considered while building applications can impact the business and redevelopment costs of applications
Features of Various Low-Code Development Platforms Software
Drag and Drop Visual Interface
Form Builder
Pre-built templates
Process Work Flow Modeling
Easily customizable
Access Control/ Permissions
Collaboration Tools
No-code mobile/software/ web app development
Data Modeling
Reporting and Analytics
Easy App Integration and Deployment
How to select Low-Code Development Platforms that suits your organization?
Check the features, reviews, popularity, pricing, and easy to use, as the ultimate goal is better quality application development with minimum efforts and costs. Other important factors like testing of apps creating with LCD, its integration and assessment.
Ensure if it is a versatile platform for small and huge projects. Will the features benefit the organization in the long run? If it can meet organizational needs, can it sustain the burden of ever-increasing size and complexity of data and applications? Will it help to automate business processes or create unique solutions.
Comparison of Low-Code Development Platforms:
LCDP
Supports
Business
Free Trial
Price
The File Maker Platform
https://www.filemaker.com/platform/
Cloud, On-Premise, iPad, iPhone, Windows, Mac, Web
Small Medium Enterprise
Yes
15 USD per user/month
KissFlow
https://kissflow.com/
Cloud, iOS, Android
Small Medium Large
Yes
9 USD per user/month
Salesforce Lightning
https://www.salesforce.com/in/campaign/lightning/
Windows, Mac, Web
Small Medium Large
Yes
25 USD per user/month
Zoho Creator
https://www.zoho.com/creator/
Cloud, Android, iOS, Tablet
Small Medium Large
Yes
10 USD per user/month
Mendix
https://www.mendix.com/
Windows, Linux,Android, iPhone,Windows Phone, Web
Medium Large
Free
1875 USD per app/month
Visual Lansa
https://lansa.com/products/visual-lansa
Windows, IBMi, Linux, Mobile devices, Cloud, On-premise
Small Medium Large
Yes
8.34 USD per user/month
Appian
https://www.appian.com/
Windows, Mac, Linux, UNIX, Cloud
Small Medium Large
Yes
90 USD per user/ month
WaveMaker
https://www.wavemaker.com/design/
iOS , Android, Cloud,Windows, Web,
Small Medium
Yes
1500 USD per month
AuraQuantic https://www.auraquantic.com/
Android, iPhone, iPad, Cloud
Small Medium Large
Yes
Free trial: NO
Price: $12.50 named/month.
Bizagi
https://www.bizagi.com/
Windows, Web,Android, iPhone, iPad, Windows Mobile, Cloud
Small Medium Large
Yes
311 USD per user/per year
Low-code development platform increases accessibility, flexibility, and ease of programming leads to the persistent market demand of LCDP. Empower the professionals with the latest tools to create exceptional solutions and see the change.