Many teams utilize SharePoint lists to access, share, and collaborate around structured data. With a focus on improving user experience, Microsoft has now (August 2016) brought in the modern SharePoint lists in Office 365 that will also feature the much-talked about single-click integration of PowerApps and Microsoft Flow. The modern lists will help SharePoint users create folders more easily, review metadata for a document using a new information panel, add links to files in other libraries, carry out metadata editing more conveniently and also enable a more responsive design for mobile devices.Thus, the ability to create apps using PowerApps that utilize SharePoint lists as a data source is an important capability.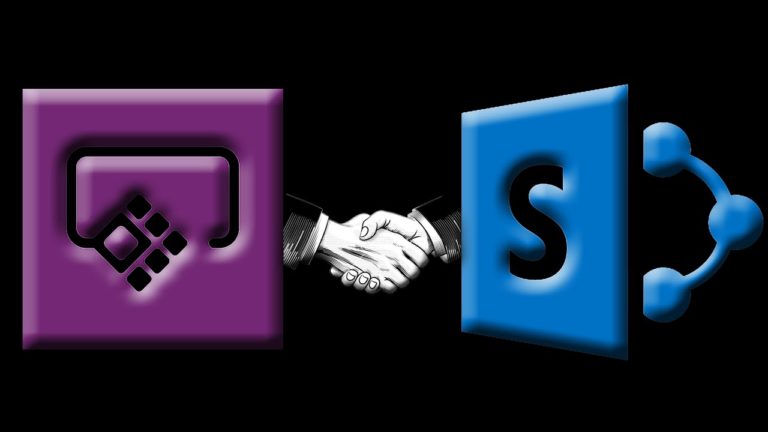 With the launch of the new SharePoint modern list experience will come the ability to create an app for a list from directly within the SharePoint list experience. With modern SharePoint lists you can:
Improve ease of use by empowering users to add columns to lists and sort, filter and group data in place.
Elevate data quality by viewing and editing all item details in the information panel without leaving the list.
Improve productivity by bulk editing list items with Quick Edit.
Automate simple business processes with versions, approvals and alerts.
Enrich static information with rich data types including people, images and managed metadata tags.
"Modern" list and libraries do not support as many customization options as "classic" lists and libraries. In this article we'll provide details and examples of the supported options. The SharePoint team is working to support more options in the future. The list below gives a quick overview of the supported capabilities for "modern" lists and libraries:
Subset of User Custom Actions
Custom branding
PowerApps and Flow integration
Let's take a look at the features in modern SharePoint Lists that wow the end-users:
(More) User Friendly & Improved UI
Tiled View
Pin to Top
Get Link
Information Panel
Recent Activity
Ribbon Improvements
Improve Productivity with Quick Edit
More Column View Options
Automate Easily
Enrich Static Information
Responsive Design for Mobile Devices
Build Business Applications Easily with PowerApps
Integration of Microsoft Flow with SharePoint