Now-a-days everyone in IT world is experiencing new portal of opportunities because of entry of HTML5 websites. It is the latest version which offers new and greatly improved ways of implementing and designing web pages. It is a true alternative to move away from software and plugins. With little tweaking or revision it can be used on both desktop and mobile device browsers. Development resources become more manageable to the employees who work together while dividing project responsibilities. HTML5 websites are extra-ordinary ,fast and powerful.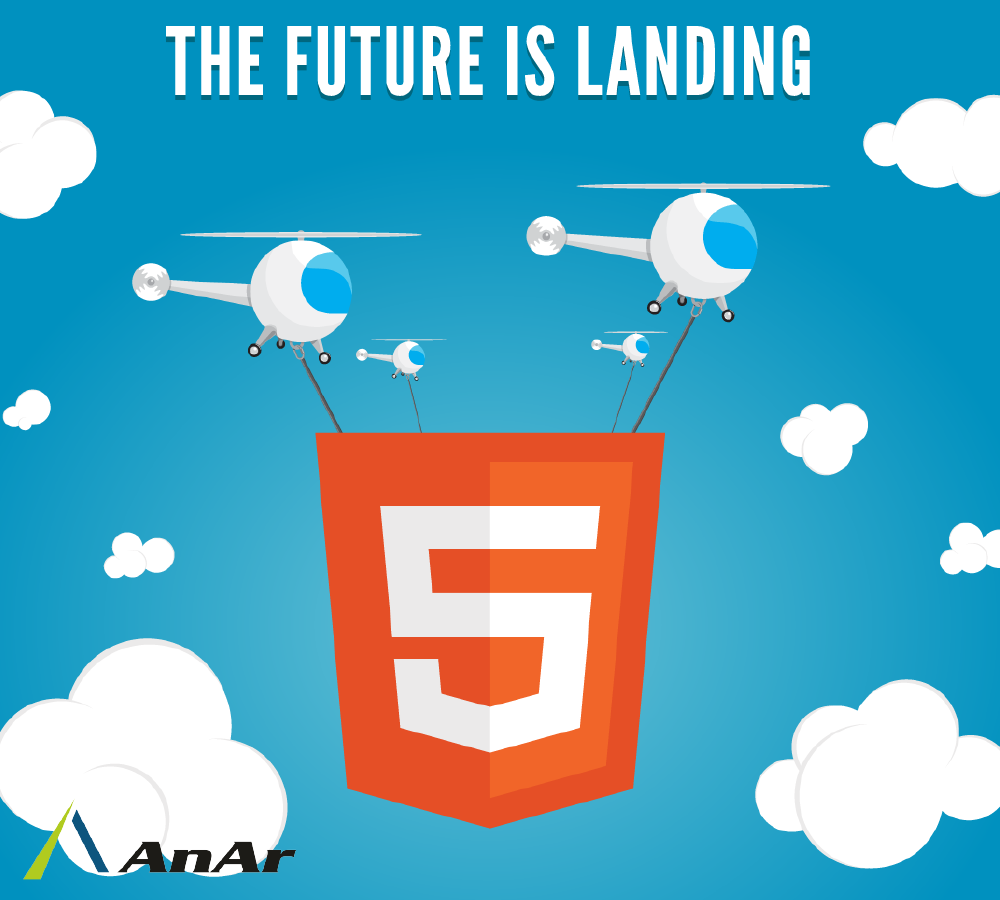 In today's fast paced environment if every online business is powered with HTML5 website, results would be remarkable. All major browsers (Chrome, Safari, Firefox, Opera) Support HTML5 , so its technology can be used at its best today. HTML5 has overcome traditional internet and replaced flash and can be used as a single code base.
Due to its built-in storage ability, HTML5 can save client databases offline, store cookies and cache files. With HTML5 one can create clear, descriptive semantic code. It provides standard access to functionality such as camera or GPS that previously was only available to native applications. All you have to do is connect AnAr, to know how to use it and you are all set. AnAr gives you promising access that you desire.