The secret to successful product development is in its team.
The structure of a product team can have a significant role in how customers' problems are solved and how products look as an organization and its product team grow.
Many product leaders below stated that having a variety roster on their product team enables them to recognize team members and business success.
For many businesses, variation within the product department entails different things. For some, this entails having a group of product managers with multiple skill sets, including those with technical expertise and others with UX or marketing know-how. Some teams even employ specialized UX and content specialists under the product banner. Having PMs with many skill sets in particular verticals may be crucial for other product teams.
It's important to know what we need to construct a product before moving on to the product team. The initial thought is on the final appearance of the product. The second factor is the time, money, and effort required for its creation. Every firm must overcome numerous challenges and invest time and effort into them to succeed. The key activities to be accomplished are proper vision, strategy, product development, and marketing.
In this blog, we will understand the dynamics of product development, product development process, product teams, and how we can structure and manage those teams.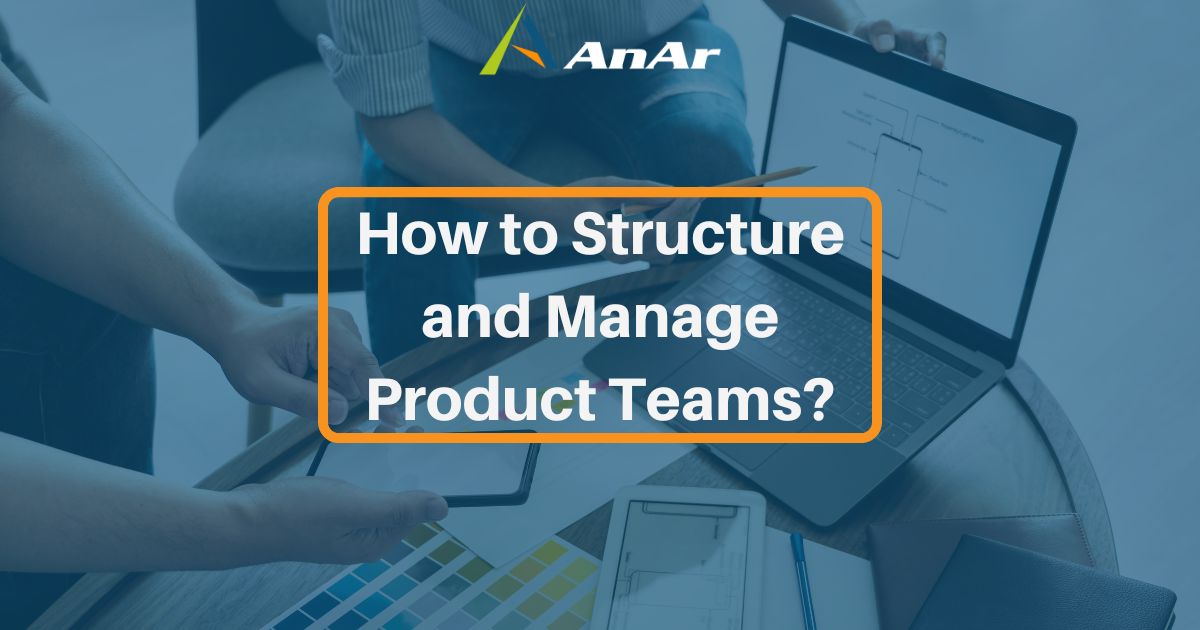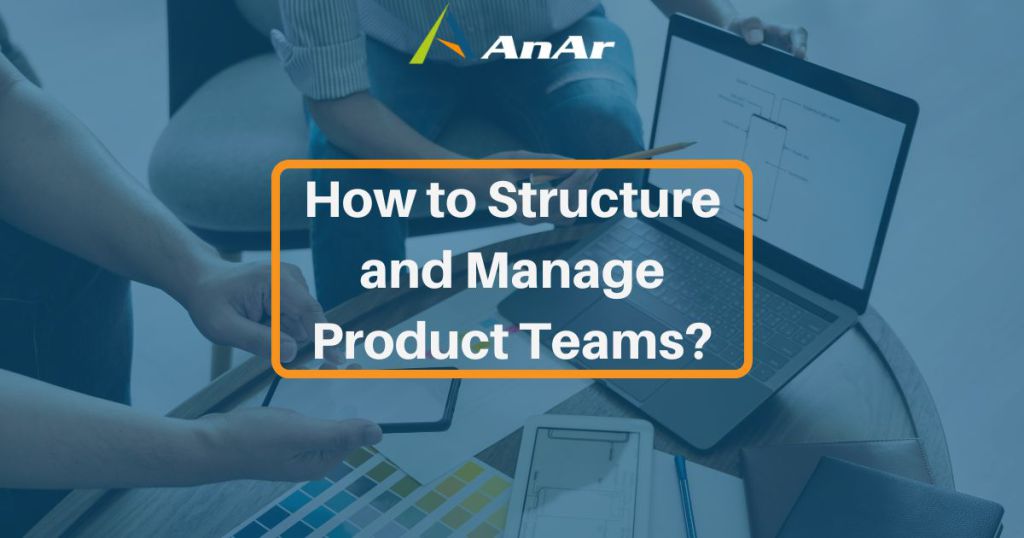 What is product development?
Product development refers to the entire process of taking an idea from conception to completion and beyond. The product development cycle starts long before anything develops, whether you are delivering a completely new offering or improving an old product.
Traditionally, the build phase of the product lifecycle was associated with product development. For teams that strictly adhered to waterfall methods, requirements were established in advance and implemented in a series of steps. Nowadays, most product teams adopt an agile methodologies-based, more iterative methodology.
Methodologies aside, there is much more to modern product development than just "how" you conceptualize and develop a product. Involving cross-functional efforts from product management and engineering to product marketing, it is the "why," "what," and "when." Together, you should develop, market, and improve a product that consumers will adore.
What stages comprise the product development process?
A product development process includes all seven stages, from concept through market launch and beyond, involving everything from recognizing a market needs to generating go-to-market materials and setting internal KPIs.
If you are just starting, click here to read more about technology stack selection for your Product.
Let's understand these stages in detail
Here, all seven stages of product development are in chronological order. Despite being interdependent, you cannot begin the subsequent level without finishing the previous one.
Nevertheless, you may go back and make changes at any point in the product development process. The descriptions below capture the core of each step. Your product team will fill in the specifics based on your company, market, product, and client base.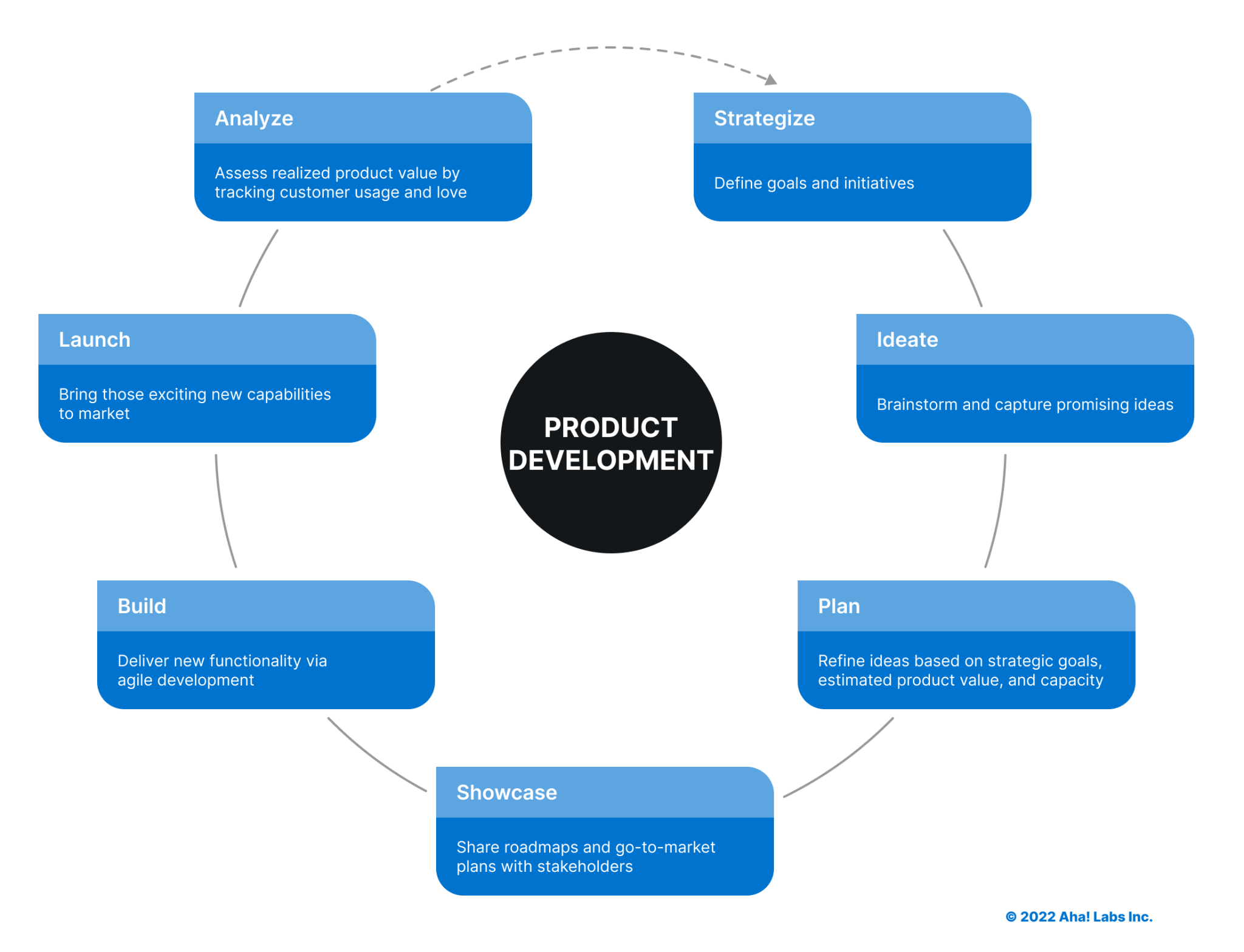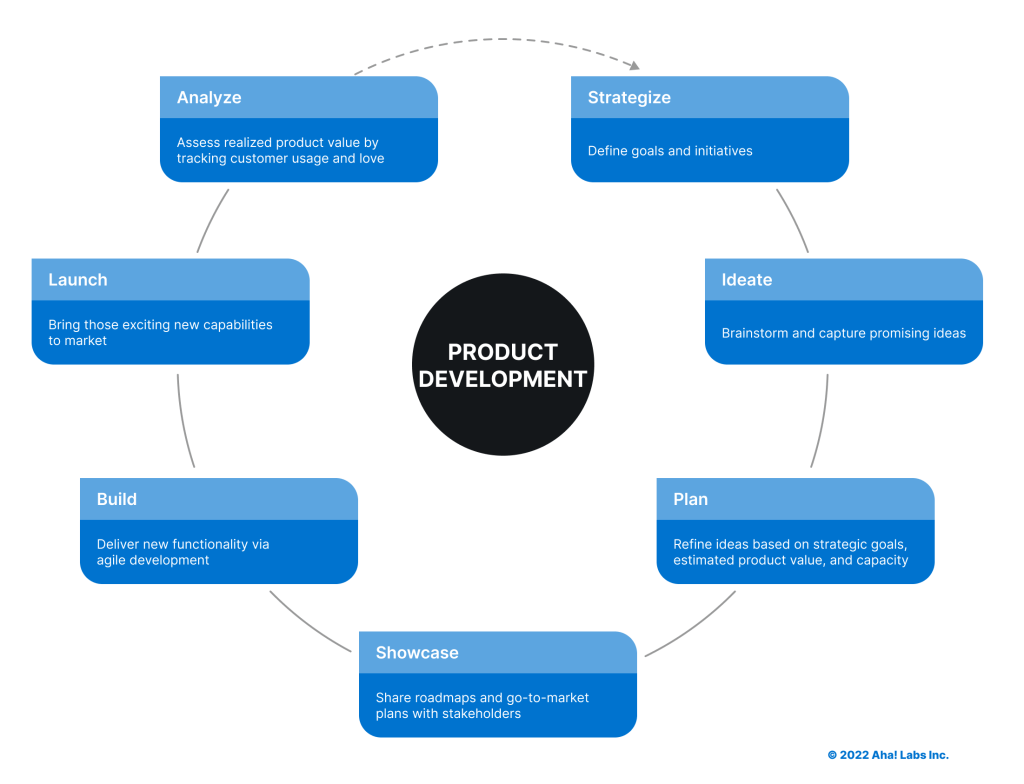 Strategize — at this stage, teams define goals and initiatives.
Ideate — at this stage, the team brainstorms and captures creative ideas.
Plan — at this stage, ideas are defined based on strategic goals, product value estimation, and the capacity of a team to realize these ideas.
Showcase — at this stage, the product roadmap and go-to-market plans are presented to stakeholders.
Build — the product team develops and delivers new functionalities.
Launch — product team collaborates with cross-functional teams to launch the product in the market.
Analyze — the product value is analyzed by tracking customer usage and love.
We now know about product development and the process of developing new products. Let's understand —
How should a product development team be structured?
Every great product has a fantastic product development team behind it. Teams in charge of product development are responsible for researching consumer demands, developing new products, and marketing them. They must not only decide what to build but also communicate the features & advantages of the product and assess its performance, both critical jobs for any organization. Delivering value to customers and sustaining the business model are the ultimate goals.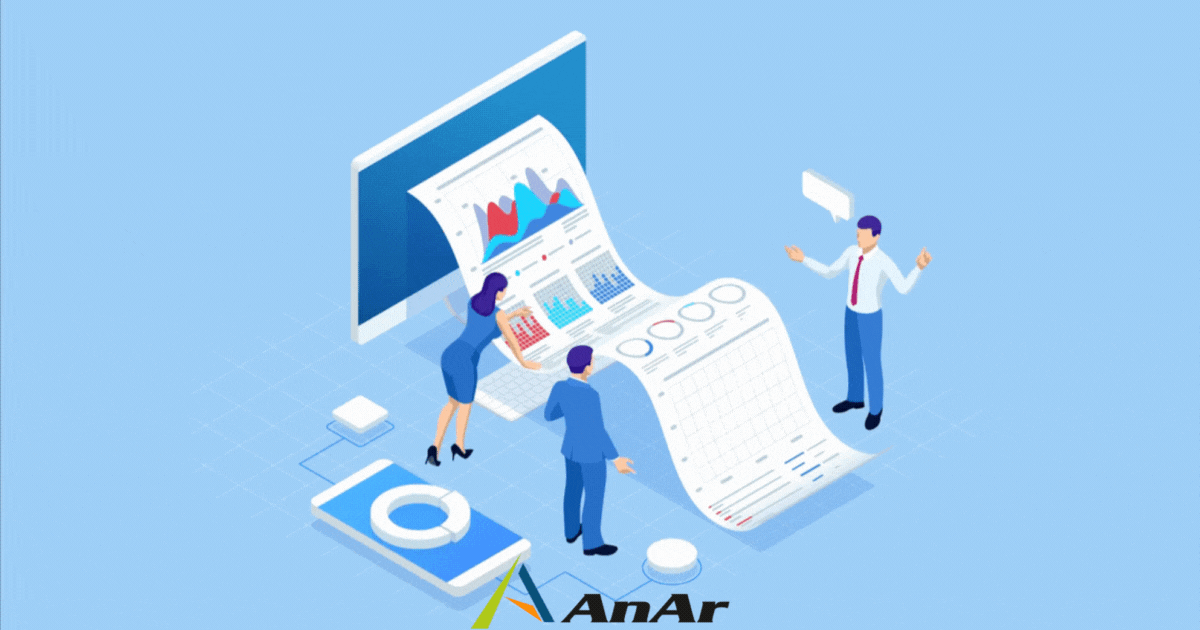 However, many still view product development teams in quite a limited sense — as a team of engineers and designers collaborating to create the product. Even though engineering plays a significant role in the development lifecycle of a product, it is only a portion of the whole picture.
But in reality, for this crucial and connected activity, you must rely on a committed team. To build products that satisfy clients, each member brings their unique subject matter expertise and works together with the rest of the team members.
Who makes up a team for product development?
A typical core product development team comes from the following six functions: operations, engineering, product marketing, project management, and innovation. Team members may not all report to the same manager, but all members share responsibility for the product's direction.
Naturally, your product development team's exact composition and structure will differ based on your product vision, domain, organization maturity, and sometimes on your product's target audience. your unique offerings, your release schedule, and any methodology you employ.
For instance, less developed businesses might not have specialized teams for product development. Instead, each department in these organizations operates independently, carrying out the duties necessary at different stages of the product lifecycle. Teammates in other functional areas can communicate infrequently or inconsistently. The issue with this strategy is that teams may have different priorities or aims. Because of this, it becomes challenging to get everyone working on the product to align around what the customers want and how you will collaborate to provide it.
Collaboration is crucial. A strong sense of ownership and a thorough comprehension of the responsibilities of each member becomes essential to creating a product that delights users at every stage of the customer journey.
Delivering a Complete Product Experience (CPE), regardless of the goods or services for which you are accountable, is what counts in the end.
What are the most typical team structures for product development?
When it comes to product development, no one framework works for everyone. Widely, product teams are structured based on features, product lines, functional areas, customer segments, etc.
When deciding on the ideal organizational structure for your team, keep the following in mind:
Which organizational goals are you attempting to meet?
Who are your ideal clients? How are their needs different?
To what extent will each team receive resources?
Do you need to manage multiple product lines or products?
Here is a summary of a few typical team structures using which businesses set up their product teams.
The cross-functional product team that a product leader oversees involves them in all phases of the product development lifecycle.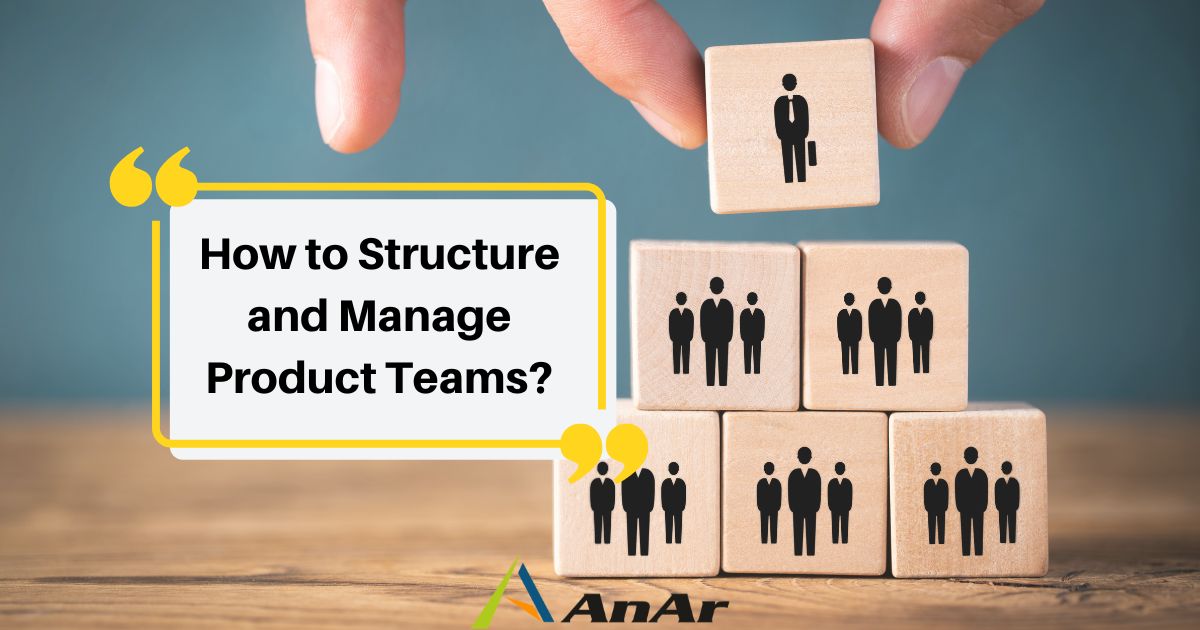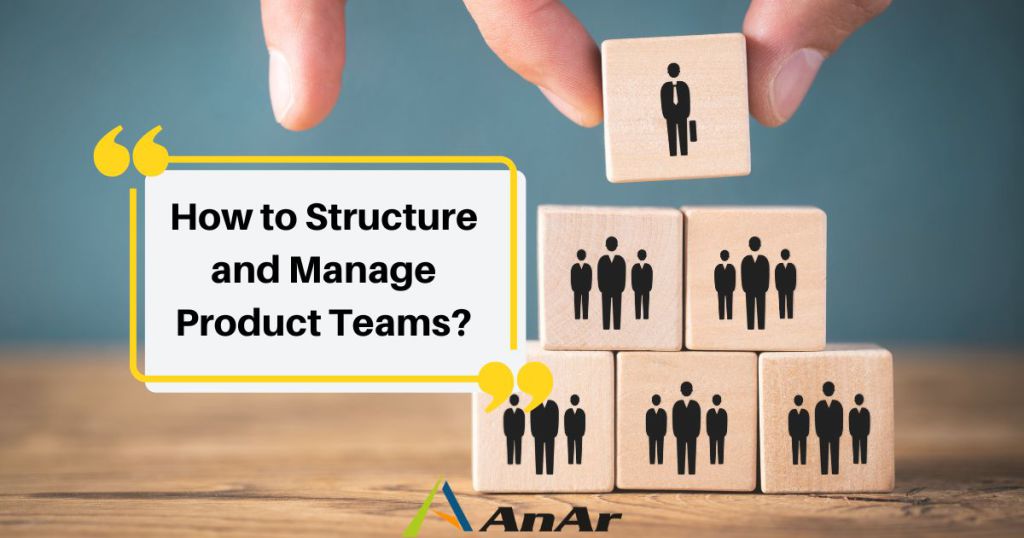 Structuring by product or product line
Each product or product line has a product leader in charge. They only concentrate on one product, but they oversee a wide range of initiatives, including market research, keeping track of the product roadmap, taking customer input into account, and working with the development team to add new features and functionality. Large enterprises with many products are a good fit for this structure.
Structuring by product feature
A product leader is in charge of a particular focus area and interacts with other product managers to discuss how the many products in a suite are interdependent. In larger enterprises, the chief product officer often provides visibility and cohesion. For companies that offer complicated products, this structure is helpful.
Structuring by customer segment
Product managers are in charge of a separate set of clients, each with their requirements and expectations. For instance, one product manager might concentrate on large clients while the other only deals with small and midsize companies. For businesses with products meeting the needs of wildly diverse markets or industries, organized by client segment makes a lot of sense.
Structuring by cross-functional collaboration
Large companies with sufficient staff and funding for product and development teams to justify the formation of several smaller groups are best suited for using this technique. Cross-functional teams, often known as product squads, are particularly well-liked among agile development teams. These teams frequently include a product manager or owner, a coach or scrum master, developers, and occasionally members of the quality assurance (QA) department.
Structuring by performance metrics
Each product leader is responsible for a particular set of product objectives or key performance indicators (KPIs), and they collaborate across product features to improve outcomes. If you have a mature product with documented KPIs that indicate value agile delivered for both customers and the business, organizing your product team by performance measures can be successful.
Structuring by customer journey stage
Product managers maximize a product's value at a certain point in the customer journey, such as during the product's onboarding, adoption, and ongoing use. This strategy excels in businesses with a strong product line and the resources to thoroughly address each stage of the client journey.
Your team structure should be in a way that they become successful regardless of any methodology. Make an effort to collaborate and use resources effectively. For instance, scrum recommends having a development team, product owner, and scrum master on your team. Scaled Agile Framework®- SAFe, on the other hand, is made for big businesses. Its team hierarchies are equally intricate. The three tiers of roles are team, program, and portfolio. You can find Software developers, enterprise architects, solution managers, product managers, company owners, and other positions within these tiers.
How to manage a product development team?
The community supporting the product or services any brand delivers grows together with the company. Teams for product development expand with time. It is wise to take caution while formalizing team structures and hiring new personnel. Throwing additional people will not always solve it; often, when people adjust, this will make things worse.
Recording current organizational charts, job descriptions, and general responsibilities is an excellent approach to achieving this. You may now develop a team charter by referencing your company vision and product plan. This document, which describes duties, rules for communication, and targets for the team, is a live one. The team charter transforms into a handy training tool as you bring on new employees. Additionally, managers might use the examples of success (or loss) of teammates as a benchmark.
Best Practices for Product Team Onboarding
Teams that work on product development come from a variety of industries. Candidates for employment must have the required technical knowledge and practical experience. However, you want to seek talent who are good in hard and soft skills.
Here are some ideas for streamlining the hiring process to create a top-notch product development team:
With a focus on competencies, describe the role.
Create a list of relevant skills (both hard and soft)
Be flexible to unconventional career paths and experiences.
Create a standardized evaluation procedure (test or project)
Practice behavioral interviewing to elicit answers that are specific to the environment.
Make sure candidates converse with a range of workers.
Best Practices for Product Team Management
The team responsible for product development has no appointed manager. You serve as the group's de facto leaders (typically the product manager). However, there should be a feeling of a "flat" structure in the group, where members feel free to express their thoughts, suggestions, criticisms, and compliments.
At the senior or executive level, management can employ the following strategies to assist a fruitful and well-functioning product development team:
Modeling what effective leadership entails
Selecting the appropriate team structure
Internal procedure coding
Choosing the proper performance reviews
Invest in tools for product development that foster better teamwork.
Best practices for Product Team Collaboration
People should respect the team charter responsibly and work to realize the product vision. Regardless of how their functional responsibilities correspond with those indicators, every individual contributes significantly to achieving the business goals and KPIs. But product managers do occupy a unique role because they are implicitly in charge of the product development team. Naturally, how they act sets a precedent for how everyone else should behave in return.
Here are some suggestions on how product managers can create a foundation for productive cooperation:
Work with the attitude of one team.
Practice effective communication
Make roadmap plans accessible to others
Understanding company and client expectations
Give teammates access to the roadmap plans
Try to optimize meeting schedules & timings
Avoid team micromanagement
Exhibit entrepreneurial spirit
Give others credit
Reduce drama and increase playfulness
Final Wrap-up
We hope you enjoyed reading our guide to structuring and managing product teams. At AnAr, we understand that your team is a key component of your success, and we're happy to share our knowledge with your business. If you have any other questions about product teams, please do not hesitate to contact us here. Thank you for reading, and we hope to work with you soon!