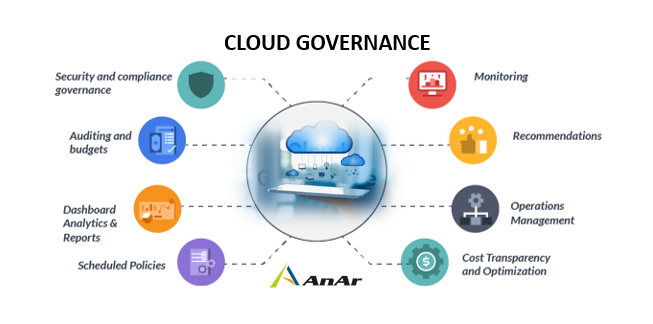 Cloud Governance
Many organizations have moved some of their resources to the cloud to take advantage of high availability, scalability & flexibility. Based on the benefits realized, organizations are planning to increase the use of cloud resources even further. Leveraging cloud for organizations infrastructure is more like a journey than a final destination.
In this cloud adaption journey, organizations need to define clear milestones to achieve tangible business benefits, otherwise, it will quickly become unmanageable and organizations will not get the desired benefits.
Microsoft has come up with an Azure Adoption Framework for the organizations, who would like to leverage Azure for their cloud infrastructure. The framework is based on the organization's Corporate Policy, which may consist of defining Business Risk, Policy & Compliance, and Processes. If your corporate policy is not addressing these above areas, it's a good time to align them and follow the five disciplines of Cloud Governance – Cost Management, Security Baseline Discipline, Resource Consistency Discipline, Identity Baseline Discipline, and Deployment Acceleration Discipline.
These disciplines help an organization in managing risks which are detected as a potential problem by implementing corporate policy. We at AnAr are working with our clients to define a corporate policy to leverage the cloud and implement five important disciplines to ensure the cloud adoption journey provides expected results. We will be happy to discuss your cloud adoption journey and provide our skills to increase the return of your cloud investments.
Thank you.
Best Regards,
Laxman
[contact-form-7 id="25472″]